Author: Cynthia Power 
Hi everyone,

a longer piece this week about Nicole Bassett (one of the original circular service providers), The Renewal Workshop and Bleckmann Logistics. This is a story and relationship I've been honing in on and trying to better understand, so you're along for the ride with me.

Nicole Bassett + The Renewal Workshop

Some of you may know Nicole Bassett, the co-founding powerhouse behind The Renewal Workshop (TRW). Nicole founded TRW with Jeff Denby 9 years ago in Oregon as one of the very first post-consumer textile sorting, cleaning, repairing, remanufacturing and reselling facilities. They partnered with many brands on resale and also created an amazing repair and remanufacturing operation where they could bring damaged garments back to life. They were definitely ahead of their time!

Acquisition by Bleckmann

I followed TRW in their journey which took a big turn when Bleckmann acquired them in March 2022. It wasn't clear to me exactly what happened and what would become of TRW- and I'm writing this post because it is clear to me that there is still confusion amongst many about what exactly TRW is and does now. This is a 'set the record straight' post! I am really excited for Nicole and her continued journey with TRW and Bleckmann. I believe in her and what TRW does, so I wanted to spread the good word about their business and services to make sure we are all in the know. I also believe that a successful transition to a circular economy will take all of us, and while there is plenty of healthy competition in this space of service providers, there is also a strong sense of collaboration and support.

Bleckmann is a logistics expert for fashion & lifestyle brands, often referred to as a 3PL with a presence in Europe, UK and the US, and when they acquired TRW, it was with the intention of incorporating TRW's services into the Bleckmann offering. TRW still exists very much, just as a part of a larger organization and service portfolio. For what it's worth, I think it was a super smart move for a logistics company to acquire a circular services company. Many 3PLs are now figuring out how to add these types of services to their offering, and by acquiring TRW, Bleckmann effectively added those services at a master level overnight. (No, Bleckmann did not pay me to write this post.)

Services

TRW's circular services are being offered in Columbus, OH, and in a couple of other sites in the Netherlands and Belgium. These services include not only collecting items through trade-in or returns, but the sorting, cleaning, repairing, and preparing items for resale. This is coupled with Bleckmann's expertise in warehouse management, logistics, fulfillment and returns handling.

Other businesses offering some and/or similar services are Tersus, Retail Reworks, Fillogic and debrand. Each of these businesses offers their own special mix of circular services which is why it's so important for brands and retailers to understand who is out there and who they should talk to before selecting a vendor.

Q+A with Nicole:

Cynthia: What have been the upsides and downsides of being acquired by Bleckmann?

Nicole: The downside is that most of my colleagues are based in East Coast or European time zones, so it is still a lot of early mornings.

The upside list is surprisingly long. When I tell people how easy and aligned the acquisition has gone, they say that's not normal. The leadership team at Bleckmann has a real vision for what the future looks like and the need to adapt towards a circular one. A lot of thought went into integrating what we had built at TRW under start-up conditions into a larger company and how to adapt, evolve, and ultimately scale. The core idea is to recover the highest value of a product, so now any apparel and textile brand that works with Bleckmann gets the benefit of an ecosystem of services to move, store, and recover products for first or second sale and ultimately to move goods to a recycler.

Another upside is the influence we now have. There are thousands of employees at Bleckmann who previously never thought about the circular economy and now see what we are doing and are excited. Every week someone in one of our sites has an idea of how to adjust operations and services towards circular which I am personally inspired by.

Cynthia: What parts of your business are you excited about? What circular services are catching on?

Nicole: Right now I am excited to see some of the internal investments we have made since the acquisition starting to come to fruition. We are now able to help brands reduce the number of damages in their returns, by renewing them right away and getting them back to stock. Something we couldn't do when TRW was separate from the main operations.

It has also been incredible to see members from the original TRW who now work for Bleckmann set up our renewal operations, train others, expand on our technology and excite existing Bleckmann staff who are taking on the renewal business now.

The biggest impact is the mindset shift. Before the acquisition there was little that could be done by the Bleckmann team even if they felt concerned about the industry and its waste. The whole business model was about moving product in one direction. Now through the acquisition, there is permission to think creatively about how to prevent apparel waste. There are 30 sites and over 5K employees, and the TRW gets a lot of requests, how can we do repairs, or reduce items from damages or support in recycling?

Something more specific, the sales team has been through a half a dozen trainings on the fundamentals of the circular economy and how we can serve brands in that future state. It gives me a lot of pride that more traditional sales roles inside of a more traditional industry like logistics, when I hear this team talk about the benefits and the needs to brands is a win because it has moved beyond sustainability roles and into the deep operations.

We are also looking into new product categories for renewal, new partnerships for resale and how to align with the incredible network of recyclers.

Cynthia: Have you seen a direct impact on your EU business as a result of the pending EPR laws?

Nicole: Yes and No. Everyone is aware of the EPR laws and diving into how they will be implemented in each country. The first iteration of the laws focuses on the collection of items. We hope that the law will evolve to incentivize more resale, but to start brands need to disclose how much they are making, selling, and then collecting. We are able to support the current clients with meeting the legislation where it is at today.

We are also big supporters of the Digital Product Passport laws as well. Digital ID is a huge game changer in reducing costs in the circular economy, there are steps within the process that could be removed if products came to us digitized. So this law will not only have an impact on traceability but to accelerate the adoption of circular operations.

Cynthia: Anything else you want to share?

Nicole: A lot has changed in the last year and a half since the acquisition. When we first started TRW in 2015, we had to do everything from collection to renewal to the resale platform. Now there are hundreds of players in this space. I get it is hard for brands to decide what to do. It is great you (Cynthia) are consulting on this. For Bleckmann, the focus is on creating a circular supply chain, offering the services when brands need a partner to manage the product. The Renewal Workshop team is now at scale and able to provide better services around collection, renewal, and enabling resale. It gives me a lot of hope that circular business models will become the norm, not just a pilot program.

I hope that you all enjoyed learning about TRW and one of the original circular service masterminds, Nicole! I am inspired by this story of an acquisition and merger actually opening doors and creating new opportunities within the existing system- that feels truly promising. I am certain we will see more mergers and acquisitions in the coming months and years given the crowded vendor market for some circular services (like online recommerce aka branded resale).

I am delighted to use this platform to share stories like this- and to underline my desire to help companies navigate this ever-changing landscape.

Please do reach out to me if you want help navigating the fashion circular landscape for your business and designing a circular program for your product- that's what I do!

Cynthia is a circular-programs expert with 15 years of experience and the owner of Molte Volte. She previously managed EILEEN FISHER Renew for many years before working at tech-resale startup Recurate. She now works independently, helping brands and circular service providers to understand and navigate the fashion circular landscape, including building and scaling resale and reuse programs. She (like most of us) is passionate about the high quality, durable goods that already exist and how we can prolong their useful lives.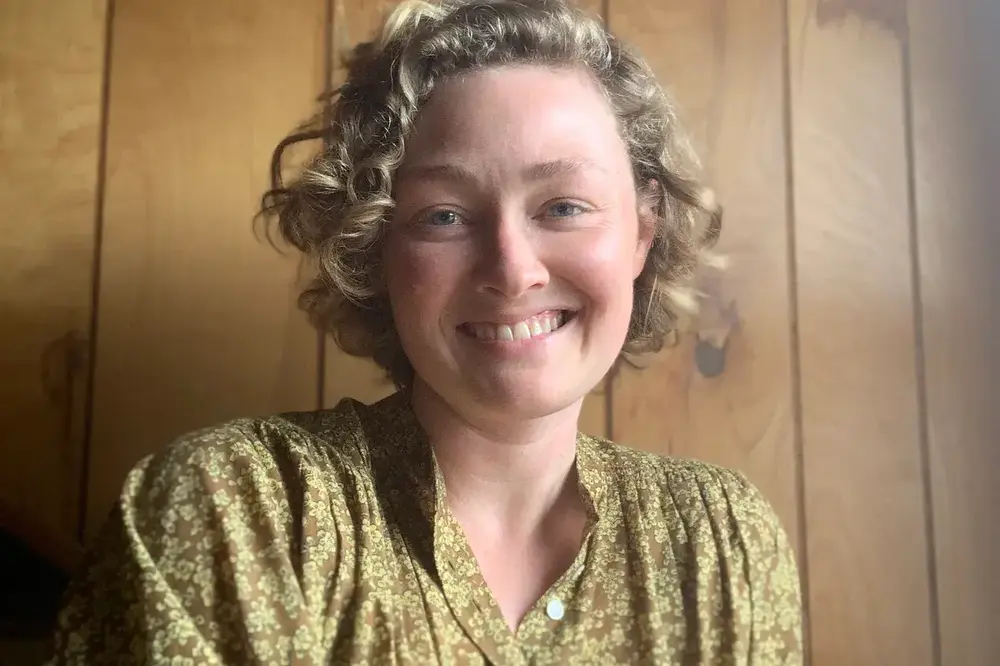 Cynthia Power
cynthia@moltevolte.com
www.moltevolte.com