Managing your reverse logistics end-to-end
We take care of the entire returns process, from inbound receipt, through quality control, cleaning and refurbishment, repackaging, to back to stock or sustainable disposal. We share our experience and insights to design the most optimal returns process by, for example, using data to predict future returns.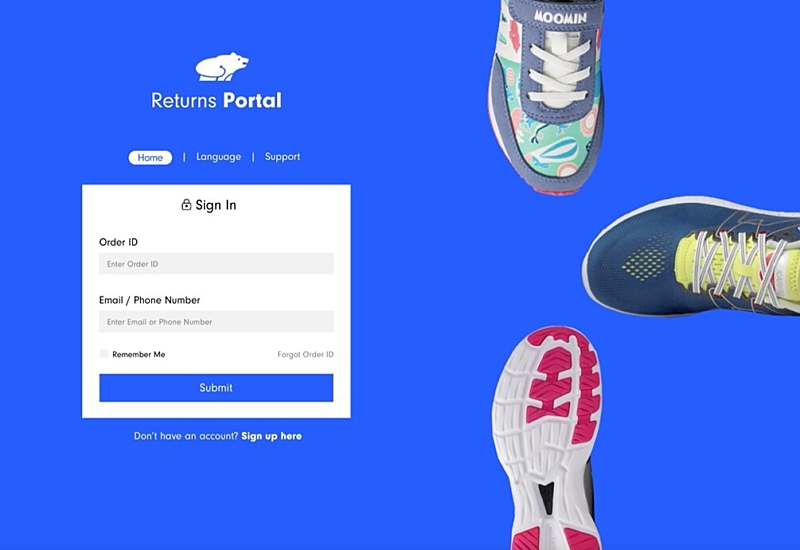 Bleckmann Returns Portal
A fully customised and properly branded returns portal for optimal customer service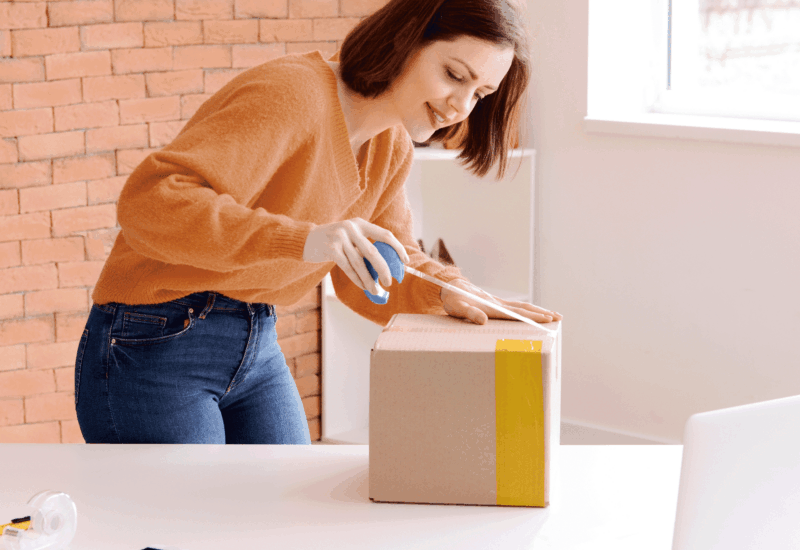 Returning goods and reimboursement
Delivering returned goods fast and efficiently to your distribution centre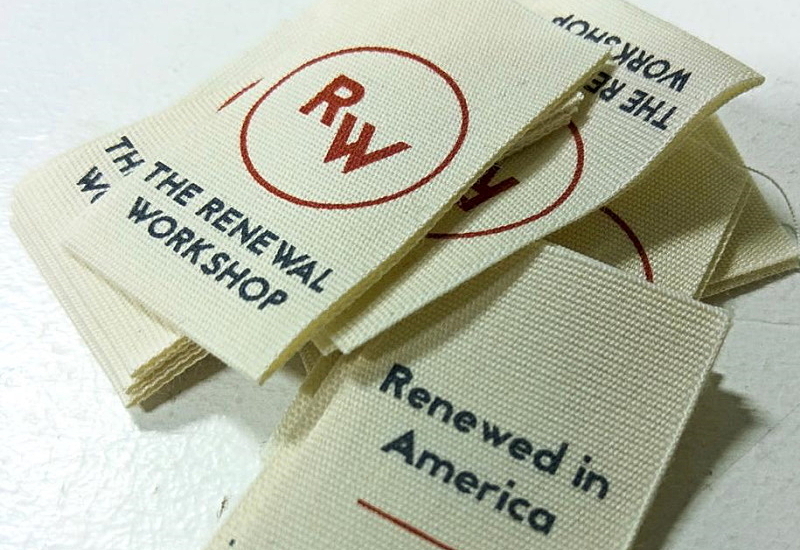 The Renewal Workshop
Giving the returned goods the second life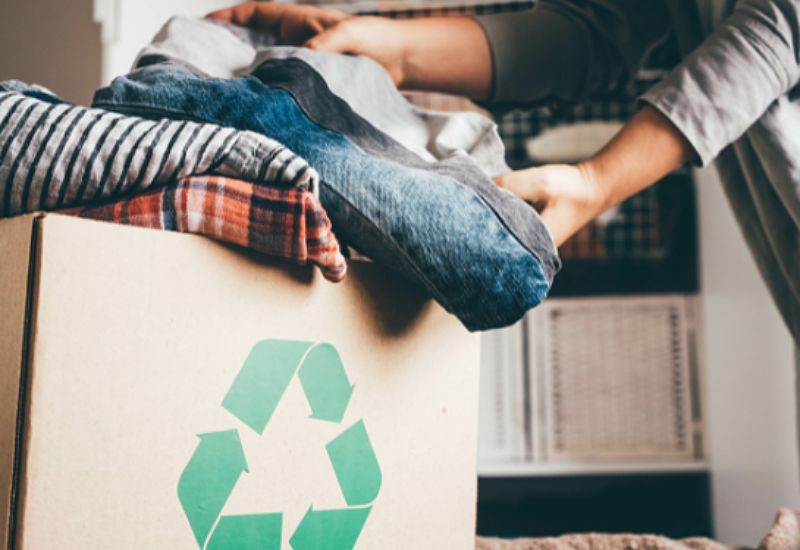 Recycle, upcycle, downcycle
Avoiding waste by reusing unsellable returned products
Hassle-free returns for you and your customers
Optimise customer experience
Fast, user-friendly and smooth handling of returns
Cost and time saving
Efficiently handing returned goods with the option of reselling
Sustainable solution
Reselling, re-purposing or recycling returned goods to eliminate waste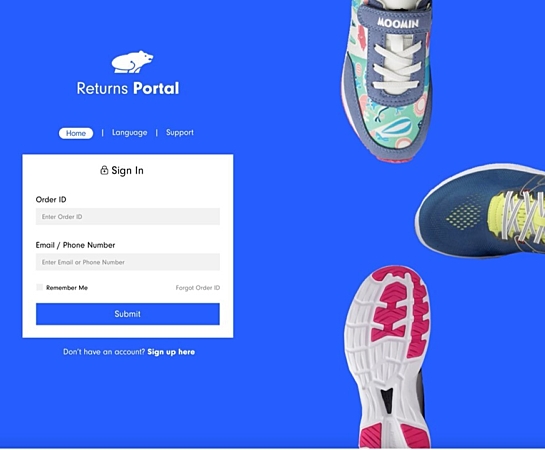 Innovative return portal fully aligned with your branding
The Bleckmann return portal can be fully branded and customized based on your preferences supporting your brand identity. Besides other functionalities, it has various return options, is intuitive, and is easy to use for your customers. The portal is easily set up and connected to your systems, carriers, and third parties. It's offering complete visibility and tracking on returned products and their current status. One portal can do it all, as it is available for both Direct-to-Consumer and B2B sales channel returns.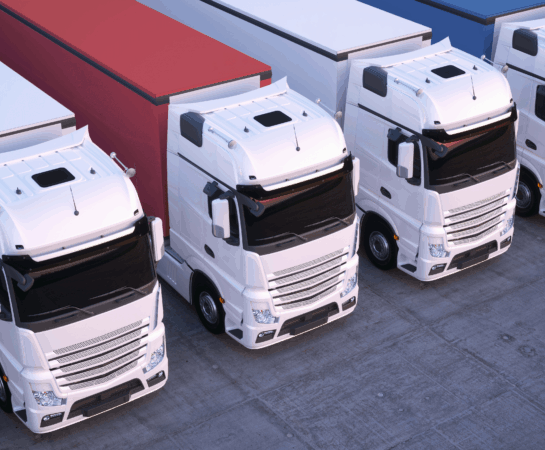 European distribution network
We quickly and efficiently manage returns from all over Europe through our extensive carrier network. Providing access to your prefered returned options in local European markets for maximum convenience and minimum distance to drop-off points for your customers. Multiple reimbursement options for your customers, for instance, at a PUDO point or at a later stage once the returned goods are available.
The Renewal Workshop
The Renewal Workshop offers extensive renewal and recommerce services for returned apparel and other fiber products from your end-customers or retail stores. Returned products are thoroughly graded. The goods can be returned to stock as new products if their condition allows. When needed, they get cleaned, repacked or professionally repaired first. If returned goods are not meeting requirements for new products, they can be sold as pre-owned through various channels depending on your preference or given another purpose.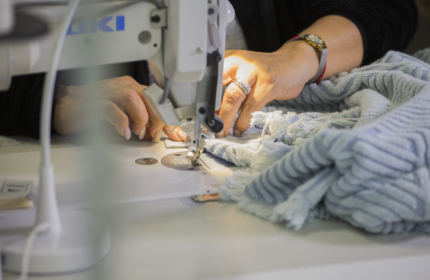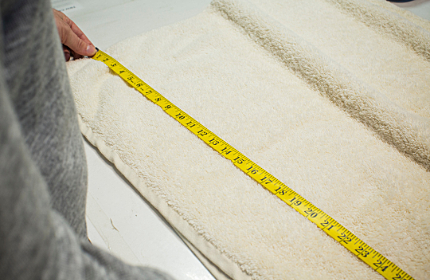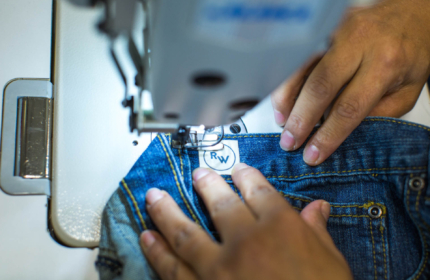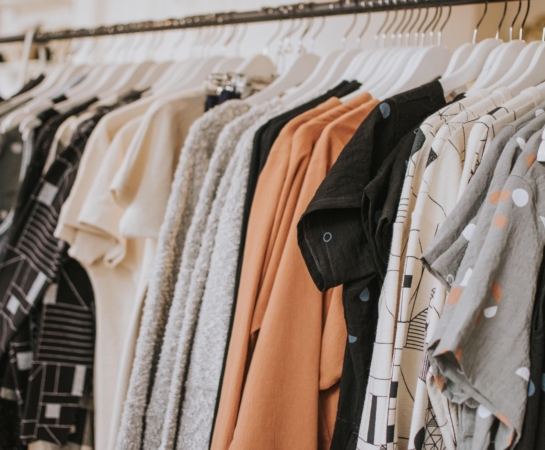 A new life for returned products
When a returned product can not be re-sold as new, it should still be given a second chance. We are developing a fully circular supply chain for apparel, saving natural resources, optimising your costs, and offering perfect products for environmentally conscious consumers.
Interested to learn more? Get in touch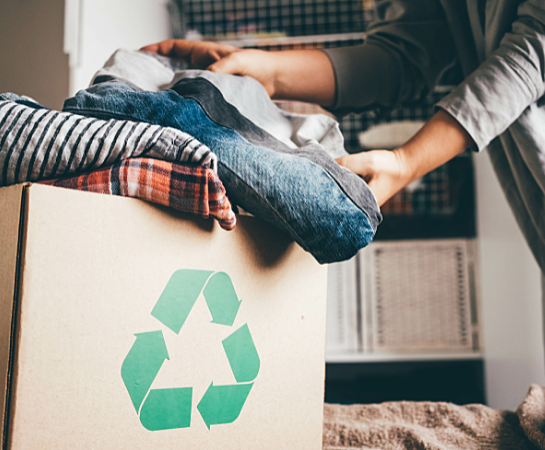 Recycle, upcycle and downcycle
For any product that can't be renewed, we manage the upcycling, downcycling or recycling through various third parties. We strive to minimise the waste of returned products, so natural resources are wisely used and fiber products are reused and find another purpose as much as possible. This way, we help support communities and protect the environment.
Renewal Workshop
The potential for renewal to make a meaningful difference in the climate crisis is real. Our most recent research demonstrates that brands can achieve an average reduction of 51.5% in carbon emissions by renewing an existing product instead of producing a new one.
Bleckmann acquired The Renewal Workshop
We acquired The Renewal Workshop and developed a fully circular supply chain proposition. This step is part of our efforts to create a fully circular supply chain proposition for our fashion and lifestyle clients. The acquisition of The Renewal Workshop enables us to enhance our service portfolio with extensive renewal and recommerce services. The comprehensive Renewal System complements our efforts to offer sustainable solutions to our clients.
Read the press release